ArtsTech 85
Show of 2 and 3 dimensional digital images and animation, text, computer stereographics, and digital sound and multimedia performance works from California Institute of the Arts, California Institute of Technology, and the Jet Propulsion Laboratory/NASA. Organized by Vibeke Sorensen, Director of the Computer Animation Laboratory and presented in the Galleries and Video Studios of the California Institute of the Arts, November 1985.
Artists and scientists include John Adamczyk, Alan Barr, Ed Emshwiller, Jules Engel, Eric Martin, Carver Mead, Michael Scroggins, and many others.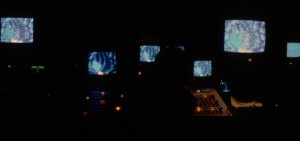 Above: Still image from video control room during live performance.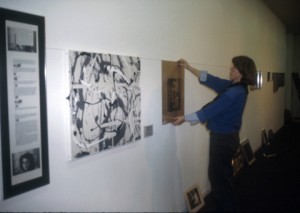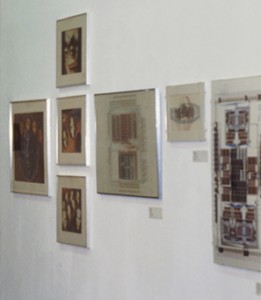 Left image: Vibeke Sorensen h anging works in the galley. Right image: 4 prints by Ed Emshwiller and 3 plotter drawings from Caltech.
■
1985 /
Art
/ Last Updated August 30, 2013 by admin /